In 2018, myself and Dlljs have teamed up with Brocraft Gaming to make an even better Minecraft Controlled Christmas Tree.
Excitingly, the Raspberry Pi foundation kindly blogged about it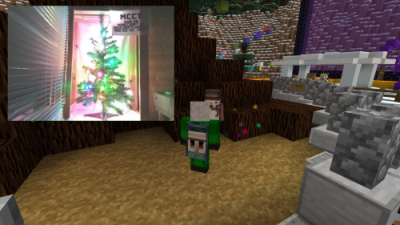 Some people are asking why did we did this? One of the reasons I love Raspberry Pi's is the way they allow easy interaction between the virtual/computing and real worlds. This project demonstrates that capability well. Also… because we can… and it has been fun! In fact, 6 months of fun…. We started back in June that year as, although it sounded fairly simple, it required a lot of coordination between the different members of the team.
If you want an idea of how it works, below is a simple diagram. Dlljs led the Brocraft team to build the Minecraft world whilst their coding specialist wrote the Java plugin which communicates to the tree via a REST API.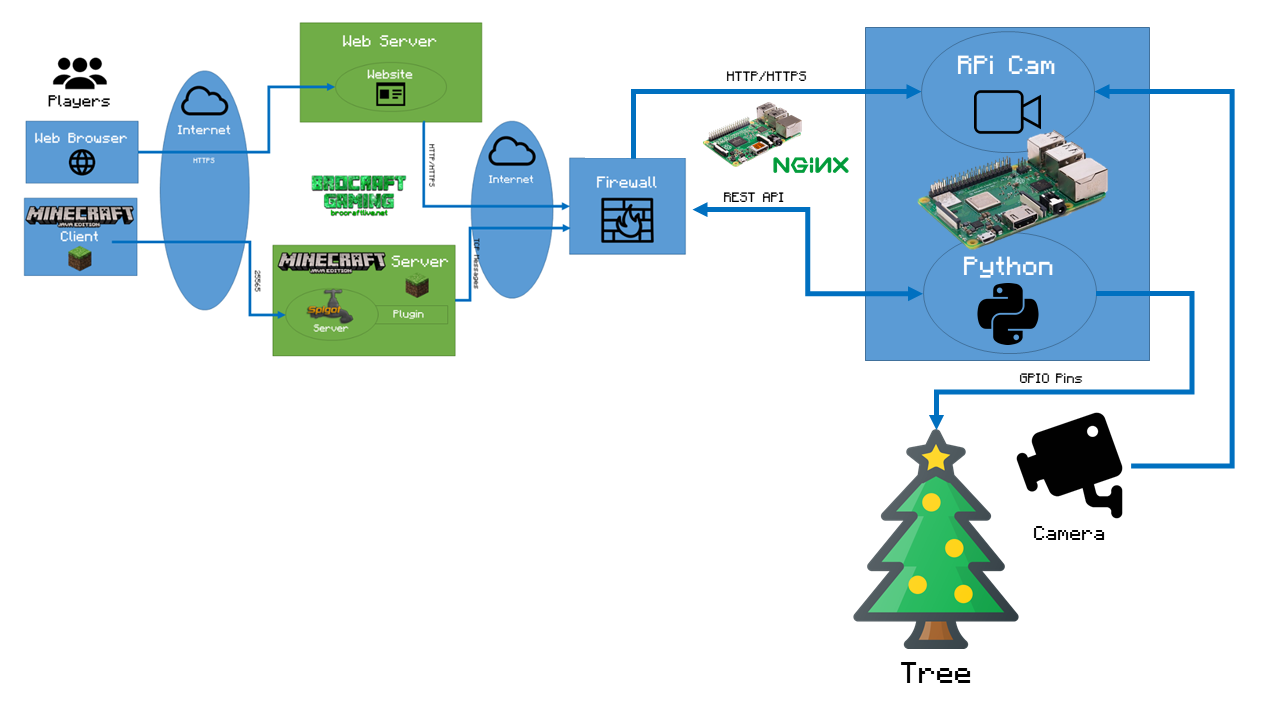 The REST API server runs on a Raspberry Pi 3B, is written in Python and this program also creates the special patterns you can see if you get to operate it. The camera feed you see on the Brocraft Gaming website is produced using a Raspberry Pi camera and the brilliant RPiCam software.